Last week I picked this large bull snail up at a local lake. The water had dropped leaving this fellow laying out 10 feet out of water in the direct sun. So I took it home and put it in my tank hoping it was still alive, and Voila! Out of hibernation it came..... See the next photo one week later.
This snail is the size of a golf ball. BIG!
I call this a bull snail because of the very large "horns", antennae. Whether that is the real name for this species I do not know.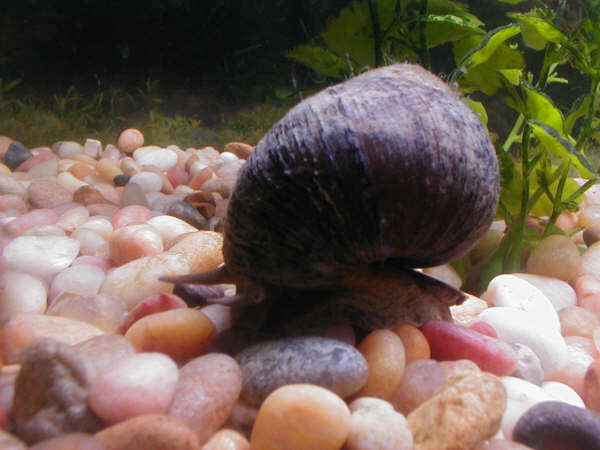 One week later, same big bull snail plus 4 wee little bull snails(2 are on parent's shell in back). These were born overnight and are the size of a large green pea at birth.
Snails are hermaphrodites(both sexes in one)and reproduce when the food is abundant. Great thing is, these snails eat flake food!