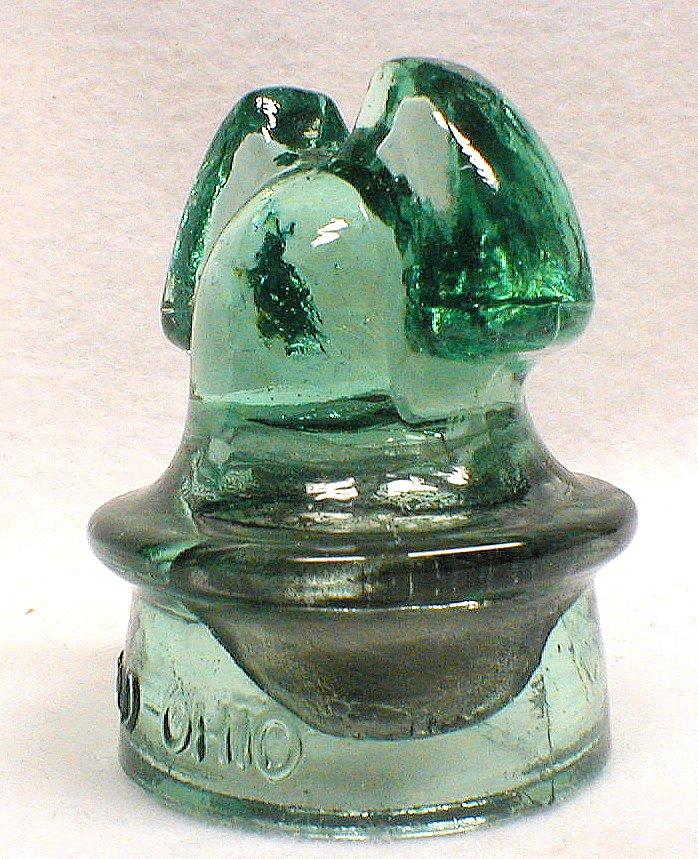 One of two found out of a batch of 500 made,this 2005 Mid Ohio mini has two huge black bubbles in the glass caused from pieces of wood burning in the glass when it was poured,the wood burning caused the black soot in the bubbles.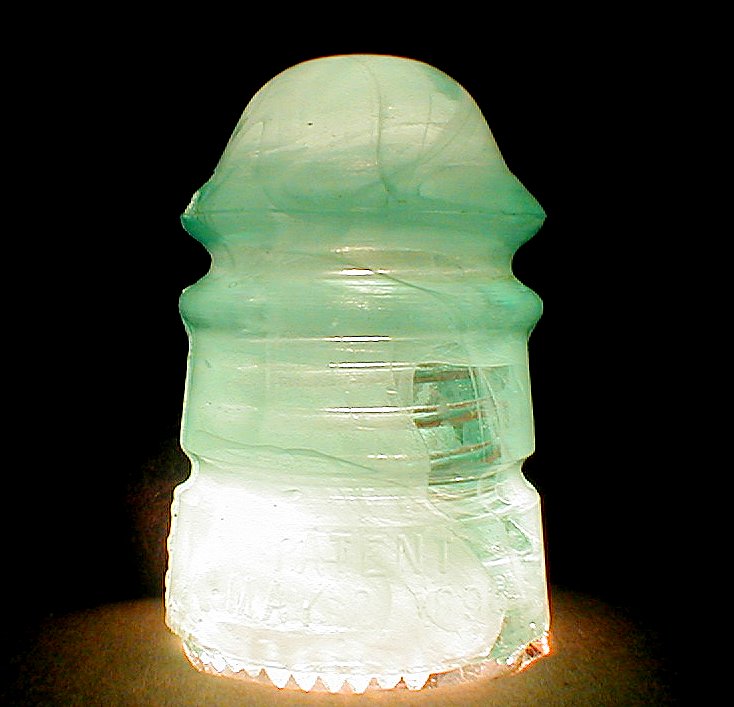 Above is a CD113 Hemingray No 12 in a steamy,milky aqua.These insulators in steamy colours are becoming a hot and desireable item.
Beautiful Russian goodies!Look at the rich glowing cobalt color of this insulator.Hard to believe something this colorful was used on an electric pole!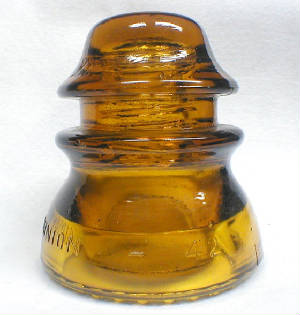 The Canadian insulator companies sure gave us good colours!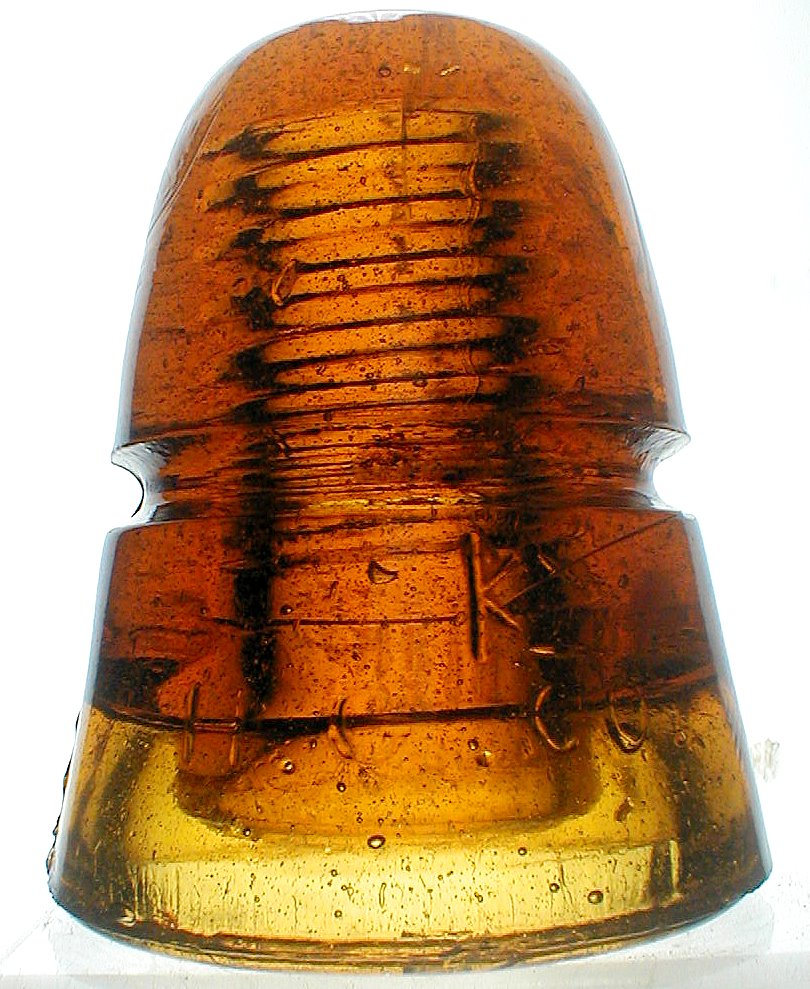 Now THIS is what I call colour!CD 145 HGCO K mould in a blazing fizzy bubbly orange amber.This is one of the most sought after HG beehives in the hobby.