If you have made it this far,thank you and now I will share some other things about my business.On eBay,I am known as Hawken Valley Railway Collectibles and my eBay ID is Radar U.Not only do I buy and sell insulators,but I am also a headhunter.You mail me with a special insulator you're looking for and I can probably find it.


The most vluable insulator in my inventory is this CD 219 O'Brien's patent Brookfield.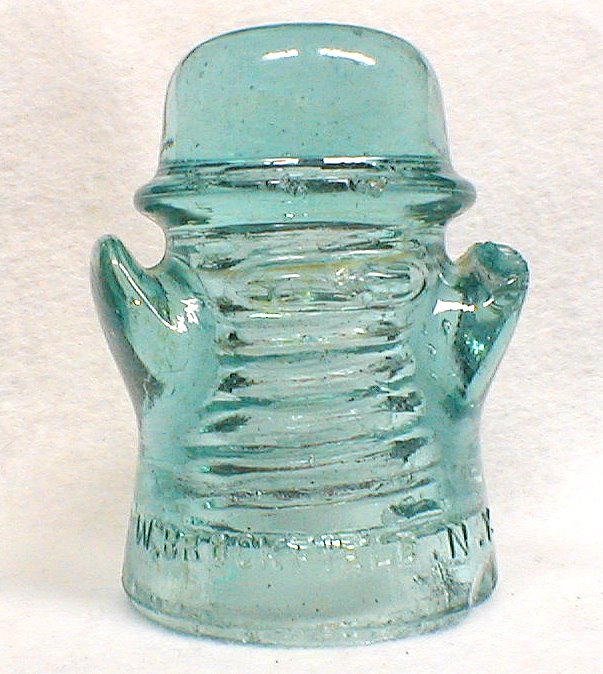 This sales site is under construction,so please be patient as I have many quality insulators to list! The fun is just beginning because unlike eBay,you do not have to bid! Just contact me and tell me which you would like.